How It Works
Your Book Your Way!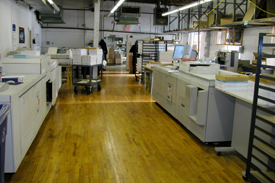 Contact us in order to receive a quote for your work.
We will ask you to send us your project in an electronic form, generally a PDF file.
Your PDF file should contain the final ready to go version of your project.
Once we have received your project, we will print a proof of your work.
The proof will be mailed directly to you within 3-5 days of receipt, in order to receive your validation to continue printing.
This is your chance to examine the cover and text of your project in a printed form, on the paper that the book will ultimately be run.
We will complete your order when everything is exactly how you want it.
A paperback book will be done within 5-7 days after receipt of your approval.
A hard cover book will be completed in about two and a half weeks after receipt of your approval.
Need it sooner? Have an event where books MUST be there?
Tell us your schedule and we will accommodate you as best we can and honor your time request.